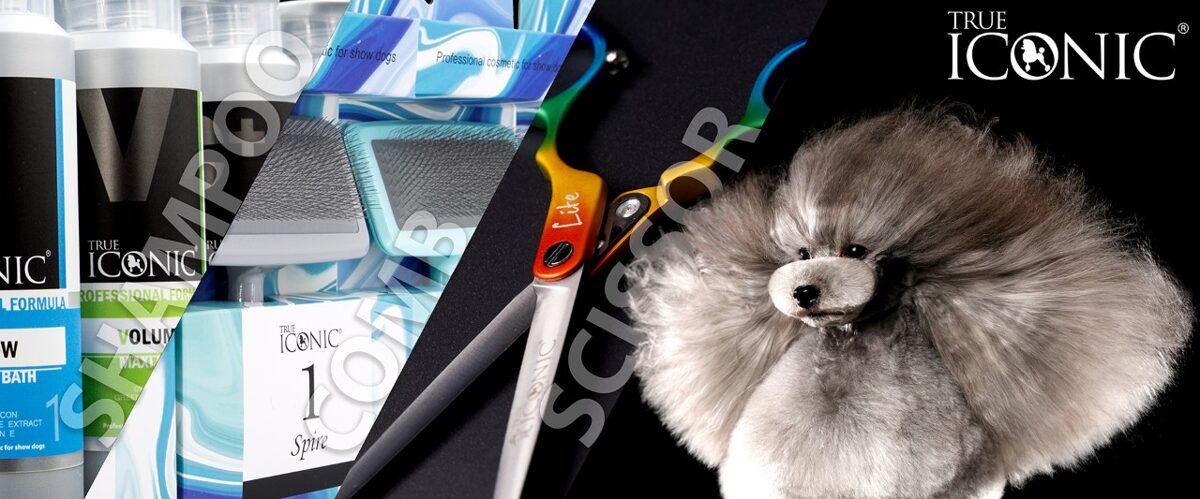 True Iconic History
Starting from its genesis, True Iconic has focused solely on delivering only the best products for pet care of all stages. During the early years, In the year 2007, True Iconic first released its first line of revolutionary shampoo and conditioner, headlined by the brand's marquee products Show Beauty Bath and Show Silk Protein Conditioner, which rapidly gained worldwide recognition and high critical acclaim due to their exceptional quality and versatility for everyday use.
The formula was then refined to provide products specially designed and tailored for each coat type, with Volume Maxi Bath, Volume Maxi Care, Collagen Plus Bath, Collagen Plus Care and Texture V Bath, Rough R Texture Bath being developed and released worldwide to ensure that each coat type had a shampoo and conditioner that was ideal for maintaining its individual texture and volume.
In order to complete the groomer and pet owner's toolkit and prepare consumers of all backgrounds for coat and pet care conditions of any kind, True Iconic then diversified the range by adding pet cosmetics products to the lineup. An array of products such as Snowflake Grooming Powder, 5S Serum, No Rinse Shampoo, Magic Treatment Oil could now be utilized for a multitude of situations and further improved the quality and detail in pet care for show dogs and domestic furkids alike.
In the year 2016, Meow by True Iconic was released as a line of premier feline care products to ensure the care of pets everywhere together with their canine companions.

Research & Development
True Iconic has always strove to provide State-of-the-Art products that are developed from natural ingredients and completely silicon-free. We are proudly in objection towards the use of parabens and SLS in pet care products, and all our products do not contain any harmful chemicals, colorant that may be detrimental towards the health of any pets. We prioritize the use of high-end ingredients such as pomegranate extract, licorice root extract, green tea extract, lavender extract, eco-certified argan oil and collagen that contribute towards a sleek, healthy coat in addition to the general well being of the pet.
Mission
Above all, True Iconic is dedicated towards the improvement of quality of pet care and grooming worldwide, and to aid professional groomers, show handlers and pet owners in the pursuit of the only the best treatment and care of all show dogs and pets. We are passionate in our promise to strengthen the bonds between pets and their owners by providing cutting-edge, trustworthy and affordable products, easy step using as well as the proper and correct knowledge in caring for them regardless of the situation.
Birma PETS SIA is an official distributor of True Iconic and MEOW in Latvia, Lithuania and Estonia.