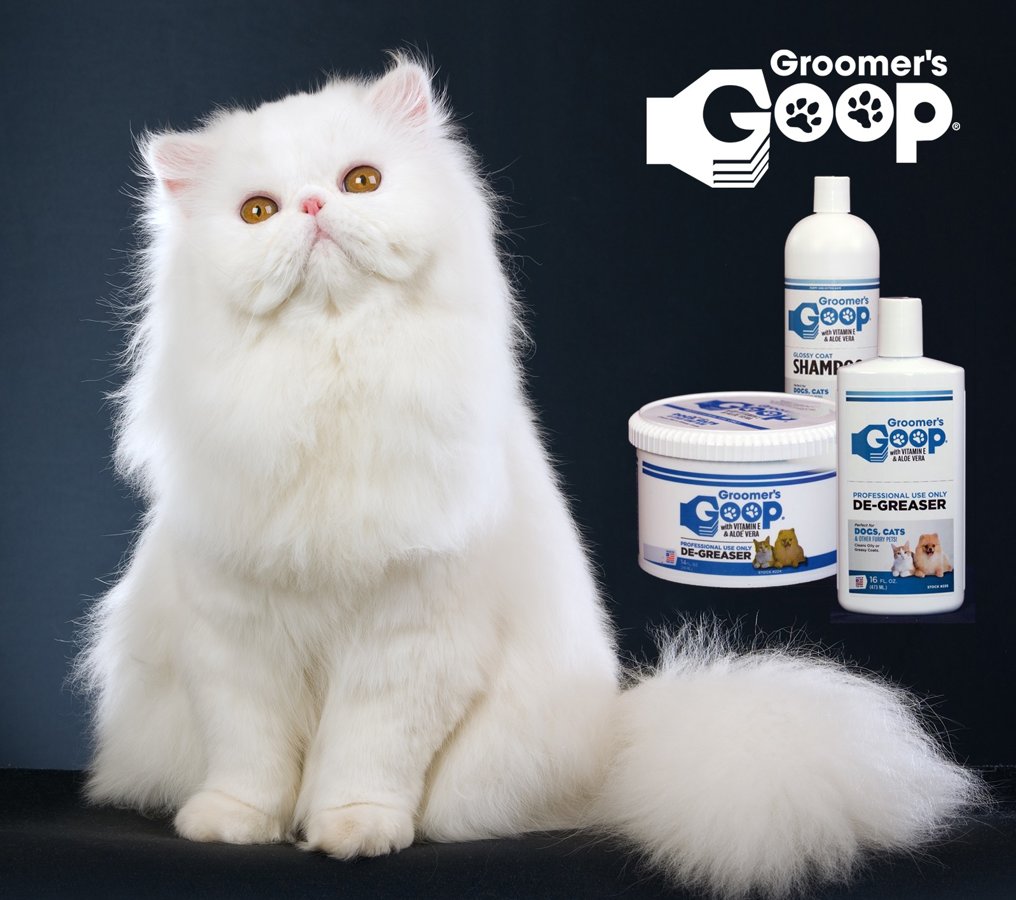 Groom Your Pet Like a Pro

Now available to the generic public, Groomer`s Goop has been the professional choice of groomers, breeders and those who show their pets for years.

It`s a great first step to "degrease" the coats of Persian, Himalayan, and Maine Coon cats and long-haired dogs, and the enriched formula contains lanolin, glycerin, vitamin E and aloe vera to better treat your pet`s skin. You`ll feel like your pet has won "Best in Show" with our line-up of products - try them today to see the difference for yourself.
SIA Birma PETS is the official distributor of Groomer`s Goop in Latvia, Lithuania, Estonia.



2 STEP - Groomer`s Goop Glossy Coat Pet Shampoo
Groomer`s Goop Glossy Coat Shampoo is the 2nd step of our 3 step process.
After thoroughly rinsing the de-greaser from the coat, apply the Glossy Coat Shampoo to strip away months of grime and any left over de-greaser.
Glossy Coat Shampoo will perfectly prepare your pet for conditioning to create a professional quality grooming result.


3 STEP - Groomer`s Goop Glossy Coat Pet Conditioner
Groomer`s Goop Glossy Coat Conditioner is the 3rd and final step to an award winning grooming process.
Simply apply the conditioner to a wet coat. Work through the coat completely, making sure to massage all areas.
Rinse away the conditioner until the water runs clear and dry thoroughly.
Your pet is now show ready, completing our 3 step grooming process.