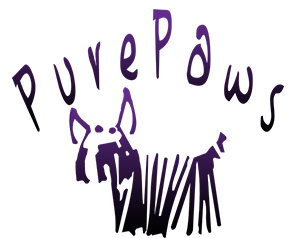 Professional cosmetics for dogs and cats Pure Paws (USA)
Professional cosmetics Pure Paws is made for the care of the coat and skin of dogs and cats. Suitable for home use and show grooming.

The main difference between PURE PAWS and other analogues are the components that are used in production. PURE PAWS uses natural, predominantly herbal ingredients of the highest quality. All components are definitely suitable for dogs and correspond to their PH level.

The results of using PURE PAWS are confirmed by research in the largest scientific laboratories in the United States using the latest modern equipment. According to the results of numerous studies, a significant improvement in the condition and quality of the coat was confirmed.
PURE PAWS brings together the best handlers, breeders, groomers and just lovers of dogs and cats from around the world.
Pure Paws' goal is to help everyone, from the beginner to the professional, achieve success in getting a "Best in Show" coat.
Since the founding of Pure Paws Inc in 2000, the Pure Paws line has increased with the help of many handlers and breeders. Pure Paws would like to thank everyone who has helped make Pure Paws a success all over the world. Pure Paws promises to continue researching and developing new products to help everyone achieve the most amazing results.
SIA Birma PETS is the official distributor of Pure Paws in Latvia, Lithuania, Estonia and Poland.